Conference General Chair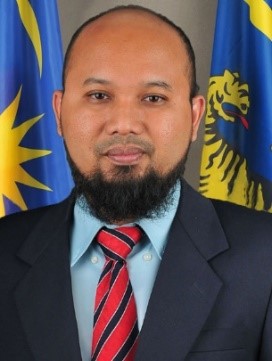 Prof. Hazlie Mokhlis, Department of Electrical Engineering, Faculty of Engineering, Universiti Malaya
Brief introduction:
Hazlie Mokhlis is a Professor in Power & Energy Systems. He is actively involved in research as a principal investigator with a total amount of research grant worth more than RM 2.5 million. He is the author and co-author of more than 300 publications in international journals and proceedings. Up to now, he had successfully supervised 33 PhD and more than 60 Master Studenst. He is also active as reviewer for many reputable journals and several international conferences in the area of power and energy system. His outstanding research had been recognized by Stanford University in 2020 and 2021 as one of the top 2% scientists in the world. In 2021 he was awarded Top Research Scientist Malaysia by Academic Science Malaysia. Besides research, he is also active in the development of Malaysian Standard as a member of Working Group in Development of Malaysian's Power System Analysis and Studies (WG6) and Expert Representative in IEC for project TC 8/PT 62786. Prof Hazlie is a Chartered Engineer with the Engineering Council UK and a Professional Engineer with the Board of Engineers Malaysia. He is also an external examiner/assessor for many local universities for the Electrical Engineering programme. Currently, he is chairman of IEEE Power Energy Society, Malaysia Chapter for 2020-2022 and Associate Editor for IEEE Access journal. His research is focusing on improving the efficiency and resiliency of power system operation.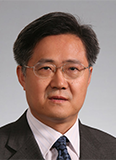 Prof. Zhongliang Liu, Beijing University of Technology
Brief introduction:
Professor Liu Zhongliang works as the chair professor of power engineering and engineering thermophysics in the Power and Energy Engineering Department of Beijing University of Technology. He is the ex-deputy director of the Chinese Society of Heat Transfer under the Chinese Society of Engineering Thermophysics. He has been committed himself to teaching and research in the field of thermal fluids and energy engineering. He has published more than 400 academic papers on various academic journals and conferences including Int. J. of Heat & Mass Transfer, Int. J. of Refrigeration, J. of Power Sources, Energy, Energy Conversion & Management, Numerical Heat Transfer, Applied Thermal Engineering etc. Now his main research interests are environmental energy technology, enhanced heat transfer theory and technology, numerical methods in heat and fluid flow and renewable energy utilization and energy conservation, process energy saving, analysis and optimization.

Guest Editor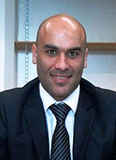 Associate Professor, Muhyiddine Jradi, Center for Energy Informatics, University of Southern Denmark

Brief introduction:
Muhyiddine Jradi, PhD, is an Associate Professor in Energy Engineering and the leader of the Building Energy Applications Group at the Center of Energy Informatics at the University of Southern Denmark. He has a mechanical engineering background and received his PhD degree in Sustainable Building and Energy Technologies from the University of Nottingham, in 2014. Dr Jradi's main research interests include energy efficient systems, building energy modelling and simulation, energy renovation, multi-generation systems, energy systems numerical modelling and simulation, renewable energy and energy storage. Dr Jradi is currently leading and taking part in multiple international research projects in collaboration with industrial partners and public parities with funding exceeding 4 million USD. In addition, he is serving as a member of multiple journal editorial boards and international conferences' scientific committees. He has received multiple awards including the Dean of Engineering Research Scholarship for International Excellence from the University of Nottingham and the Sakkal Renewable Energy Award from the American University of Beirut. Dr Jradi research work has led to more than 140 academic publications in leading journals and international conferences.


Technical Program Committee

Name

Title

Unit

Country

Prof. Chong Kok Keong

Professor

Universiti Tunku Abdul Rahman
Malaysia
Abdul-Sattar Nizami


Professor

Government College University, Lahore

Pakistan

Shijian Lu

Professor

Sinopec Petroleum Engineering Corporation

China

Xiaodun Wang

Professor

Tianjin University

China

Hongbo Liu




Professor

Tianjin University

China

P. PANDIYAN

Associate Professor

KPR Institute of Engineering and Technology

India

Vineet Dahiya

Associate Professor

K R Mangalam University

India

Muhamad Bin Mansor

Associate Professor

Dept. of Electrical and Electronics Engineering,University Tenaga Nasional

Malaysia

Kishore Kumar Pedapenki

Associate Professor

Jain Deemed to be University

India

Zeashan Hameed Khan

Associate Professor

Air University, E-9, Islamabad

Pakistan



Muhammad Junaid

Associate Professor

China University of Mining and Technology
China
Moses Eterigho Emetere

Associate Professor

Covenant University

Nigeria
Yang

Luo

Researcher

Hong Kong Productivity Council

China

Organizing Committees

Name

Title

Unit

Country

Bo Zhou

Professor

China University of Petroleum (East China)

China

Tim K.T. TSE

Professor

Hong Kong University of Science and Technology

China

Prof. Wang, Yen-Po

Professor

National Chiao Tung University,

Taiwan

China

C.W. Lim

Professor

City University of Hong Kong

China

Dr. Dayang Zulaika Binti

Dr.

Abang Hasbollah University Technology

Malaysia

Yifan Fan

Dr.

The University of Hong Kong

China
★ Committee continue to be updated, welcome to join us!